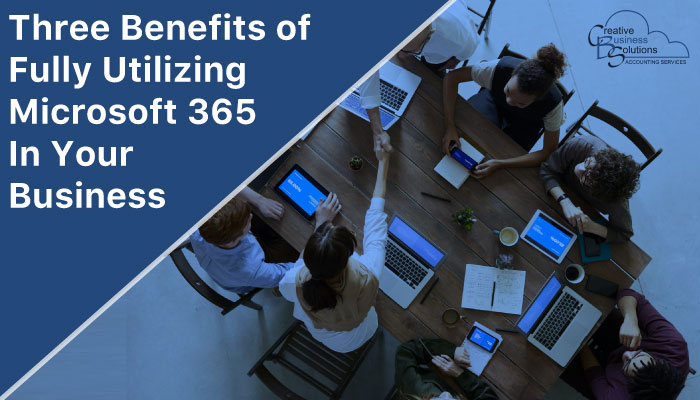 Shiny app syndrome is real, and lots of business owners have it. How many apps are you using to operate your business?
With the recent shift to remote work, many business owners have compiled tons of apps to do everything they need. All these apps get confusing, and bouncing around from app to app can take up time. These apps also cost money, and the costs of purchasing new apps all of the time adds up.
In an ideal world, there would be a solution to this app overload. A subscription-based service that gives business owners all of the tools they need in one place at a reasonable cost.
Microsoft 365 Business is the solution. Replacing unnecessary apps and fully utilizing Microsoft 365 Business allows you to save money, improve security, and do it all in one place.
1. Save Money
Microsoft 365 Business Standard subscription costs $16.00 a month. It has features that could replace numerous apps, which cost upwards of $300.00 a month. Some of the most popular apps can be replaced with Microsoft 365 Business. If you use these popular apps for your business, you may be able to save over $280.00 a month by fully utilizing Microsoft 365 Business. Saving on app costs will give you money to spend on other aspects of your business and ultimately improve your bottom line.
Shelley Leroux, a recent student in our Microsoft 365 Business Course for Accounting Professionals stated,
"I gained amazing respect and knowledge of the variety of apps that Microsoft has to offer (all in one software). Microsoft can and will replace several other apps that I am currently using."
2. Improve Security
Microsoft 365 Business allows you to safeguard all of your business data with built-in security features. These features defend against cyber threats like viruses and spam, keeping your information and devices safe. It also keeps all of your customer data protected and secure. With Microsoft 365 Business, you can confidently tell customers that their data is safe. Ease of identity and access management also makes Microsoft 365 Business an essential tool for business security.
3. Do It All in One Place
Bouncing around from app to app takes time out of your day, and when running a business, that is time you just don't have. Properly implementing Microsoft 365 Business in your business will allow you to manage all of the features and tools you need in one place. This ease of access will help you stay organized and save time while managing your business. Using one platform for collaboration, storage, and connectivity makes working with team members and clients much simpler. Remembering what app to use for each different project or task can be frustrating. Microsoft 365 Business offers a one-stop solution to access your email, collaboration tools, and so much more. With this subscription, everything is in one place.