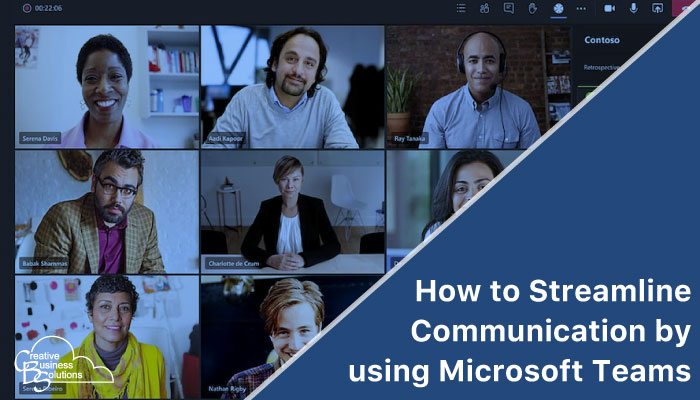 As the work world is transitioning into a new hybrid era, more companies recognize the industry value of a centralized experience for employees. Platforms combining the best personal business management tools and department-wide collaborative resources make work available for individuals globally. Introduced initially as Skype's replacement application, Microsoft Teams has rapidly come into its own as a hub for collaboration and productivity that easily scales alongside your business through Microsoft Business 365.
Microsoft Teams is a next-generation calling and meeting experience built on Office 365's hyper-scale, enterprise-grade cloud. The platform combines workplace chat, meetings, notes, and attachments for an intuitive work experience. These features translate to:
● A faster, overall more efficient user experience for your employees
● Content archiving and retention for easy discovery and recovery
● Interactive meetings featuring real-time communication, files, and project boards, making online meetings interesting and fun
The Microsoft Teams interface makes it easy for businesses working both in the physical office or a hybrid model to create projects, invite team members, and share files seamlessly. Employees can keep track of deadlines, provide real-time feedback to other team members or clients, and use the "command box" for a unique smart search tool. Higher-ups in your business can use the convenient scheduling and shift management features to delegate responsibility and monitor employee progress as it happens easily. Microsoft Teams also integrates with your Outlook calendar, which gives you the option to view existing meetings with team members or clients and schedule new ones in seconds. At the same time, the practical "Activity" tab tracks unread messages, mentions, and replies.
Because Microsoft Teams is part of the Office 365 suite, it delivers the latest in advanced security for employees and clients. With two-factor authentication on both group and organization-wide levels, Microsoft Teams features single sign-on through Azure Active Directory, which provides staff access and identity management for users of cloud-based applications.
If we haven't already convinced you to make the switch to Microsoft Teams, there are so many other benefits that this blog has not touched on yet. As a component of the Office 365 suite, Microsoft Teams has built-in applications for Word, PowerPoint, SharePoint, OneDrive, which allow your employees to collaborate through familiar and streamlined mediums instead of going from different, not compatible apps. With other exclusive app features like curated recommendations for Productivity, Sales and Support, Project Management, Analytics and Business Intelligence, Teams truly sets themselves apart from other competitors like the G-Suite.