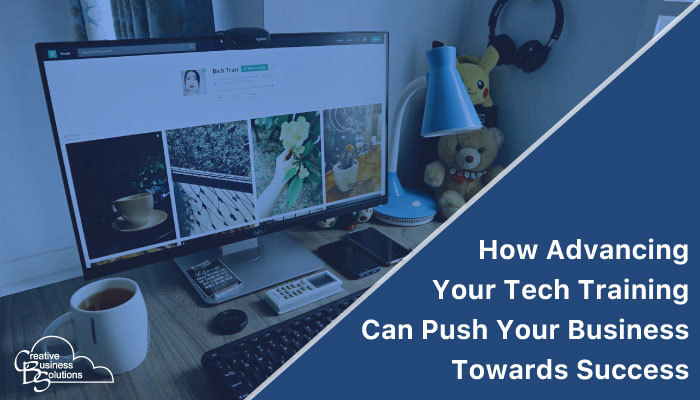 It is hard to believe that 2021 has been left in the dust, and 2022 is taking center stage. Throughout the pandemic, workplaces have had to make hard decisions, forcing them to adapt to new universal changes fast for their business to continue as usual in a time that was so uncertain. From employees working from home to businesses having to brace the change of social media platforms and different internet applications, making sure that your staff are comfortable with the technology your business is using is imperative for your company's success.
We have seen companies from big to small facing the same problem in this digital era: introduce and integrate new technologies into your business effectively, or possibly face getting left behind by your other competitors. If you run a business, there is a high chance that you have already considered streamlining your processes and moving your business to an online productivity suite.
By using Microsoft 365 for Business, you are helping create an integral and strategic direction within your business. Besides unique features such as Exchange Online, SharePoint Online or Teams Online, Microsoft Office 365 enables multiple security functions, data analyses, project work, real-time communication, social networks and much more. With automatic updates, your company always uses the latest version of Microsoft 365 without the need to implement significant migration projects or to provide substantial resources to the issue, helping you focus on what matters most; your company.
According to Microsoft, "Office 365 is designed to meet enterprise security requirements through strong governance and security-aware engineering at every step. Our industry-leading Security Development Life Cycle ensures that security best practices are followed at every stage of service development and delivery. We proactively monitor our services to protect from both known and unknown threats, and we approach security with enterprise businesses top of mind. Office 365 is hosted in Microsoft's network of highly available data centers, built and operated with a defence-in-depth approach to people, processes, and technology. Microsoft Forefront™ Online Protection for Exchange, included with Office 365, protects organizations against viruses and spam and is highly configurable to meet business needs. User connections to the service are protected with 128-bit Secure Sockets Layer/Transport Layer Security (SSL/TLS) encryption."
Sometimes, the biggest challenge is taking the first step to streamline your company processes better. ​Suppose you and your employees utilize all of the features of Microsoft 365. In that case, you can have peace of mind knowing that you took the proper steps within our personalized and reliable community to streamline your business, create more time, and spend less money. With seamless integration into the processes that work best for you, our courses help increase overall efficiency, making life easier for you and your business.