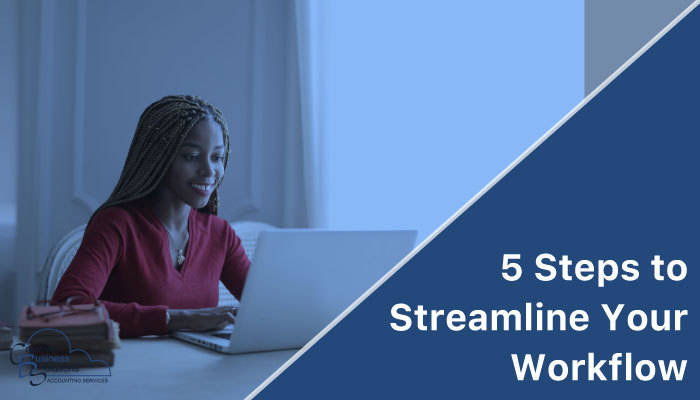 At CSB Creative Business Solutions, we are ready to help your business increase efficiency and improve your bottom line. But, for a quick fix, we have put together 5 steps that can help you and your business streamline your workflow that will help you increase your productivity!
Raise your hand if you feel as if the way you work online feels complicated. Let's admit it, as individuals in the business industry, we all tend to overcomplicate tasks and projects, especially when we are running them (and if you don't, seriously, we are giving you a gold star). Whether your issue is project monitoring with staff and clients, a wide array of apps that do not go together or making sure that you follow a comprehensive to-do list, teams often make their tasks overcomplicated. Let's jump right into these helpful tips to streamline your workflow.
1. Analyze your current business workflow
We know that this sounds easy, but trust us, making sure you fully understand your businesses' current workflow is critical. List every process that you currently use, including all of your online applications and look deeply at what is working and what isn't. The main goal of this first step is to look at what applications and processes you want to continue to use.
2. Identify Key Areas where your Business wants to Focus.
Done analyzing the ins and outs of your business? Awesome, it's time to move on to the fun stuff. To move forward, identify key factors that may have been affecting the effectiveness of your business. Make sure to fill in the gaps to help create a better version of your previous workflow process.
3. Break Down your Process & Prioritize Work.
Make sure to keep your new process simple; break it down as much as possible. Take a long look at all of your improved methods and rate each process on a scale from one (the most important) to ten (the least important). By doing this, you are keeping your new workflow maintained correctly and on the right track to achieve the best possible outcome.
4. Document Everything!
Document what is working and what is not. Make sure to communicate with your team members to ensure that this new workflow method is working for them and be ready to answer any questions they may have.
5. Still Don't Know Where To Start?
Do you still have no idea how to make your workflow more streamlined? We get it; there is no easy way to start. At CSB Creative Business Solutions, we have a team of professionals here to help you save more money and overall time, giving your focus to your team. Our Microsoft 365 Business For Business Owners course gives a powerhouse of resources to increase your business's efficiency and effectiveness. Learn important industry skills, best practices, and practical ways to systematize processes and elevate your business using Microsoft 365 Business.