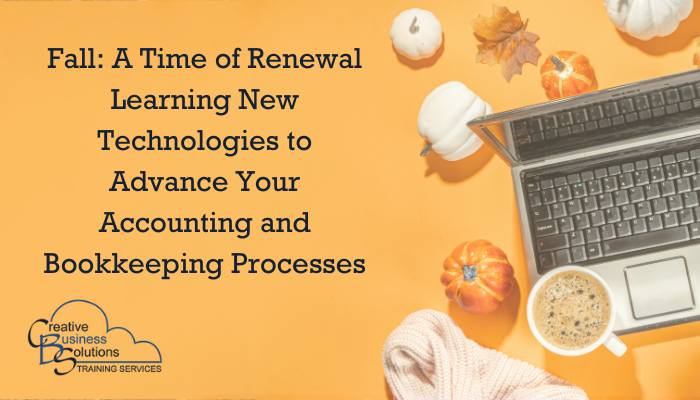 Fall is an exciting time of the year - not just for the gorgeous colours of autumn, but because it's a season of renewal and education. With kids returning to school, we are reminded that learning doesn't stop when we finish school; it is just beginning.
September is also known as the month for new software releases, with Microsoft leading the pack. As technology rapidly advances, we must keep up with the changes and learn how to use these advancements to improve our workflows.
This blog will introduce some of Microsoft's new releases and provide insight into incorporating them into your accounting or bookkeeping practice. Join us as we explore a season of perpetual learning!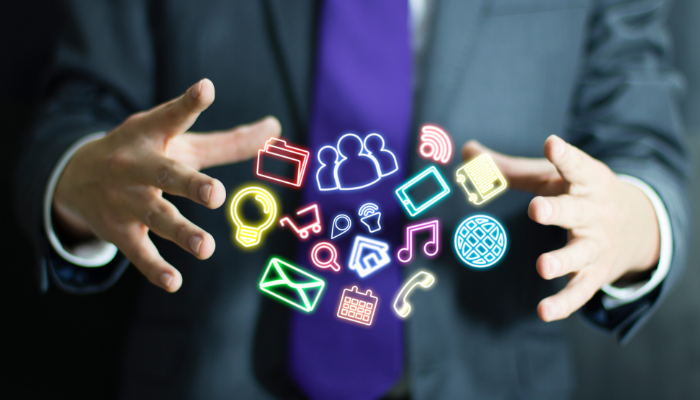 What's new from Microsoft this fall?
Microsoft released several updates and new features in September 2023. Here are some of the highlights of the general releases.
· Windows 11 received several new features, such as Presence Sensing and Passkeys in the Settings app, a new Windows Backup app, and some AI-powered updates. Copilot is now available in preview.
· The Photos app in Windows 11 has been updated with new features such as background blurring and AI-powered image search.
· As happens monthly, Microsoft Office released several security and non-security updates, keeping our desktop apps current.
· Microsoft also released an updated version of Microsoft Teams for your desktop in September. It is in preview mode and currently available to most tenants.
Our October Microsoft 365 Apps Updates webinar, in our community supporting accounting professionals using Microsoft 365 in their practices, included a comprehensive review of the new Microsoft Teams desktop client.
The platform has been completely redesigned to optimize speed and flexibility. Independent testing revealed that the new Teams is two times faster and requires up to 50% fewer resources than its predecessor, the Teams Classic desktop app. Not only does it install and load more quickly, but it also consumes fewer device resources - reducing memory and disk usage to make it more efficient. Moreover, its improved user interface has simplified navigation by providing customizability for the left-hand rail, where you can pin your favourite channels and apps for easy access. Streamlined collaborations with team members are now possible, too. All in all, the new Teams desktop app is an innovative upgrade that enhances productivity levels.
The new Teams desktop app includes several new integrations with other Microsoft products such as Power BI, Power Apps, and Dynamics 365. Direct access to these and other applications allows you to access data from these products directly within Teams, making collaborating and working more efficiently easier. With ease of access comes the need for security. The new Teams desktop app includes several new security features that help protect your data and keep your conversations secure.
Here are some other features of the new Teams desktop client.
· Avatars – not having a good hair day or exhausted from too many video calls – create an avatar to take your place in the video feed of your meeting.
· People app, which allows users to manage their contacts in Teams seamlessly – connects Outlook, Microsoft 365 Home and Teams.
· Support for multiple work accounts and tenants, including better collaboration experience in multi-tenant organizations. You can now switch between multiple work or school accounts and organizations without signing out.
· Channels within your Teams have been improved to increase the number of allowed channels and to allow for better external sharing. Search in chats and channels has also been improved.
· You can turn on or off notifications for the new Teams directly from the Windows settings or within the new Teams.
These are just some of the many new features of the Microsoft Teams desktop app.
Why is it important to stay up to date with technology?
In the digital age, staying informed of the latest technological advancements is essential, including keeping up with improvements to items in your app stack. Doing so helps individuals and businesses remain relevant and well-informed of the rapidly changing trends. The emergence of innovations provides more accessible knowledge, improved communication tools, and higher levels of efficiency than ever before.
Keeping up with modern technology offers many personal and professional benefits, such as enhanced organization, increased productivity, and amplified creativity. By familiarizing oneself with cutting-edge tech breakthroughs, one can better understand utilizing resources to attain peak performance and excel in their endeavours. Additionally, technology brings unprecedented convenience in completing tasks quickly and efficiently.
However, keeping up with technological changes can take time and come with challenges. According to a source, businesses may face several technical challenges. In addition to these challenges faced by most companies, small businesses may face some unique technology challenges, such as source:
· Choosing the right software
· Information security
· Staying relevant to today's changing work culture
· Offering employees a unified user experience
Knowing the most up-to-date tools and applications is a great asset for keeping pace with contemporary trends and staying ahead of the competition.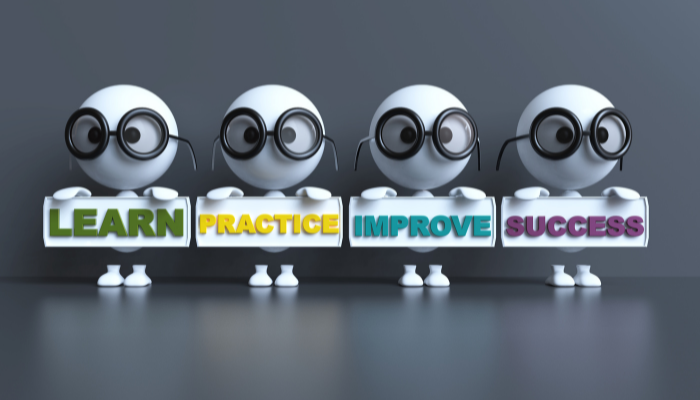 How can you use the fall season to learn new things?
Fall is the perfect time to take advantage of new opportunities and learn something new. There are many ways to stay on top of your educational goals, with online classes and tutorials available for almost any subject. Whether you're looking to brush up on an existing skill or dive into a new area, historically, accessing resources from your home has been challenging. These challenges have dissipated in recent years thanks to online resources.
Taking the initiative to explore these resources can help you stay motivated while learning something new. Consider setting reasonable goals for yourself, such as completing a certain number of classes or tutorials by a certain date or dedicating specific amounts of time per day to studying.
Additionally, exploring online clubs or forums dedicated to studying similar topics can be particularly helpful in maintaining enthusiasm and providing support during times when motivation might be waning. At Creative Business Solutions Training, we are a community dedicated to accounting professionals like you who utilize Microsoft 365 in their practices.
Taking advantage of the fall season by learning something new can be beneficial and enjoyable! It is time to consider how to apply this newfound knowledge.
First, think about strategies for incorporating new skills into your everyday life. This step may involve making a list of tasks or goals and setting aside dedicated time to practice and develop these new skills. Additionally, staying organized and efficient with information is paramount when acquiring new knowledge; use tools such as calendars, to-do lists, reminders, and daily check-ins to remain focused on your endeavours. Remember, these tools are all available through Microsoft 365, providing integration and easy access through your subscription.
Finally, reflect on how this knowledge can be used positively in other aspects of your life. For example, use it as an opportunity for personal growth and development or consider ways it could be applied in a volunteer capacity to make meaningful changes in the community.
Ultimately, by learning more about yourself and the world around you through resourceful exploration of ideas and concepts, you can gain valuable insight into yourself and how you can create a positive impact in your own life and the lives of others.